Formed in 2013, the Robot Bonfire is a result of local music veterans Josh Watkins, Jason Davis, and Jimmy Huckle finally deciding to combine their musical influences together for a unique and orginal sound.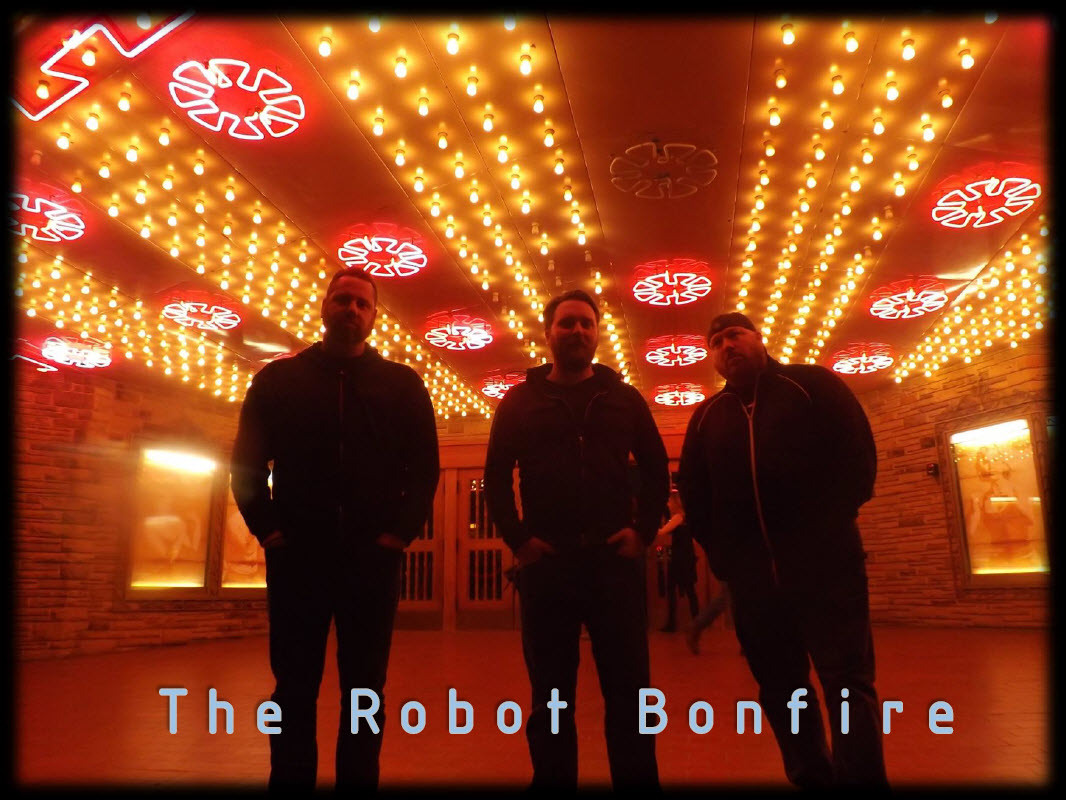 Mixing influences such as Muse, The Cure, Sunny Day Real Estate, U2, Queens of the Stoneage, Radiohead, and many more, The Robot Bonfire has become a musical melting pot of honesty and the mysterious weaving warm, and eerie tones with hefty riffs underlying catchy melodies.
Their debut, self-titled album is set to release this fall containing a collection of thirteen original songs.
Hailing from the DFW area, the band frequently plays at venues across the DFW Metroplex.
For bookings call 817-791-2035 or email us.